WELCOME TO THE LINCOLN HEIGHTS NEIGHBORHOOD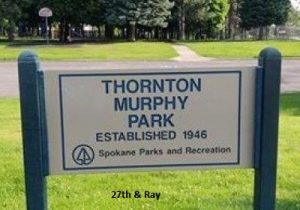 Next neighborhood council meeting TBA.  A Zoom meeting was held 7/21/20.  A Zoom meeting re: new water tower placement was held on 8/20/20. Minutes of both meetings are posted below.
Meetings are usually held at 6:00 PM, on the third Thursday of odd-numbered month, at the Southside Senior and Activity Center, 27th & Ray.  To be included in the Chairperson's emails on neighborhood issues, email: Carol Tomsic carol_tomsic@yahoo.com
New! Dump passes can now be requested by City of Spokane residents! Please read the message below to find out more information regarding dump pass requests.
Important Information:
Dump pass requests are fulfilled on a first-come, first-served basis. There are a limited number of dump passes available; submitting an online form does not guarantee a dump pass will be delivered.
If you are included in a mailing, a confirmation email will be sent to you prior to the mailing from City staff.
The Neighborhood Clean-Up Program will accept dump pass requests via the online form until October 19.
Dump passes approved through online signup are mailed directly to residents
The dump passes are issued every other week from thru October 19, and are only valid during the times posted on the pass.
Requests for re-delivering lost/misplaced dump passes are unable to be fulfilled.
NOTE: If you are rejected for a dump pass through this online program, there is still a chance you may get a dump pass.  The Lincoln Heights Neighborhood Council has extra dump passes for the period 9/7 – 9/21.  Contact the cleanup coordinator, Sally Phillips, to request a pass.  (phillips1948@comcast.net, 448-6271)
You can review the Online Dump Pass Program Details here: https://tinyurl.com/COScleanup
To complete the Online Dump Pass Request form, go here: https://tinyurl.com/COSdumppass
Lincoln Heights District Center Master Plan can be viewed here: https://my.spokanecity.org/projects/lincoln-heights-district-center/.
Minutes from recent meetings are posted below:
See our Documents tab for earlier minutes.
LHNC meetings are every other month: Jan, Mar, May, Jul, Sept, Nov, on the 3rd Tuesday of the month.