WELCOME TO THE LINCOLN HEIGHTS NEIGHBORHOOD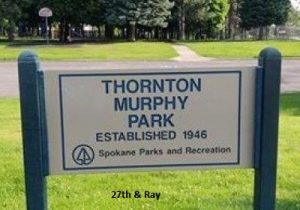 Next neighborhood council meeting is  Sept 15, 6:00 PM, at the Southside Senior and Activity Center, 27th & Ray.
Our first annual Lincoln Heights Neighborhood Council Meet Your Neighbor in the Park Sponsored by COPS will be on August 17, 2019 from 11-1 pm at Thornton Murphy Park. We will have a Mounted Police Horse at the event and COPS activities, including Operation Family ID, Paws on Patrol, and bicycle registration with free helmets, while supplies last. We will also have other bicycle-related booths and activities. More info at LHNC Facebook page: https://www.facebook.com/events/516752345732810/
Lincoln Heights District Center Master Plan can be viewed here: https://my.spokanecity.org/projects/lincoln-heights-district-center/.
Minutes from recent meetings are posted below:
See our Documents tab for earlier minutes.
LHNC meetings are every other month: Jan, Mar, May, Jul, Sept, Nov, on the 3rd Tuesday of the month.