WELCOME TO THE LINCOLN HEIGHTS NEIGHBORHOOD.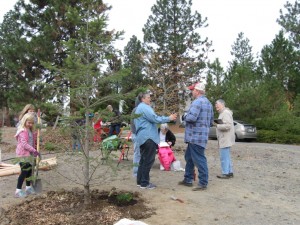 Neighbors, Lincoln Heights Garden Club, and many cute Girl Scouts planted 16 Forest Spokane trees in the 35th Ave Median, October 2015.
Tuesday, May 17 7:00 PM – Lincoln Heights Neighborhood Council meeting.
– Board elections
– By-laws revision discussion
– Vote on Community Assembly application
– C.O.P.S. Presentation on identity theft
See our Documents tab for earlier minutes.
LHNC meetings are every other month: Jan, Mar, May, Jul, Sept, Nov, on the 3rd Tuesday of the month. Dump passes ($40 value) will be available for distribution beginning Spring 2015.