WELCOME TO THE LINCOLN HEIGHTS NEIGHBORHOOD.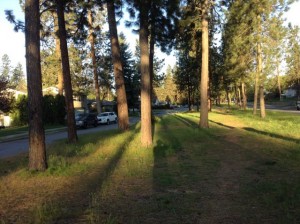 Next meeting is May 19 at Southside Senior and Activity Center, 27th & Ray
Agenda
Neighborhood council officer elections. We have willing candidates in each category, but we will also take nominations from the floor.  The slate is:

 President – Rae-Lynn Barden

Vice President – Marilyn Lloyd
Secretary – Kandy Brandt
Treasurer – Sally Phillips
Community Assembly Representative – Maureen Leonard
Community Assembly Alternate – Jeni Kaye Little

Communications Shirlee Roberts-Downey

Also on the agenda:

Briefing by City Rep George Dahl on this year's Community Development Block Grant process

Community Assembly activity

Forest Spokane applications are being taken again

Report on our April curbside cleanup – the first time we have done this

City's free tree giveaway in April – repeat event will happen in October.
Minutes from recent meetings are posted below:
LHNC meetings are every other month: Jan, Mar, May, Jul, Sept, Nov, on the 3rd Tuesday of the month. Dump passes ($40 value) will be available for distribution again in Spring 2015.
The City's Forest Spokane project has funded 3 tree projects in Lincoln Heights.  More than 30 large trees (6-14′) were planted along the SE Blvd parkway, and on the 35th Ave Greenway. On Saturday, November 8th, 20+ neighbors turned out to add mulch to the new trees.  Lincoln Heights Garden Club supplied and planted a variety of spring bulbs.  SusieForest provided snacks and offered suggestions for adopting a newly planted tree and making it part of family rituals – bird feeding, xmas decorating, etc.
Neighbors adjacent to the plantings have volunteered to water the trees in warm weather, until these native trees are well-established.
LHNC is grateful to the City for the award, and to can-do neighbors who partnered on this project.